"We will show them Our signs in all the regions of the earth and in their own souls, until they clearly see that this is the truth ..." (Surah Fussilat, 41:53)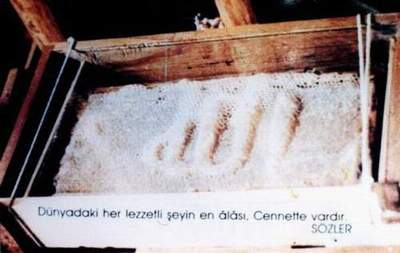 ...ON A HONEY COMB


...ON BRANCHES
A brother from Germany wrote and sent this photo. The branches clearly say in Arabic that - "THERE IS NO GOD BUT ALLAH". This is said to be seen on a piece of cultivated farmland in Germany. Many Germans have been said to have embraced Islam upon seeing this miraculous sight and that the German government put steel fences around that part of the farm to prevent people from visiting and witnessing it.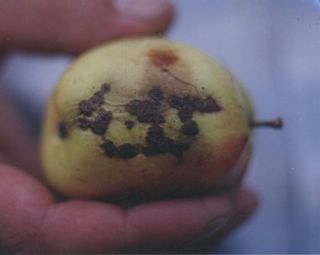 ...ON AN APPLE


...INSIDE A TOMATO


...INSIDE AN AUBERGINE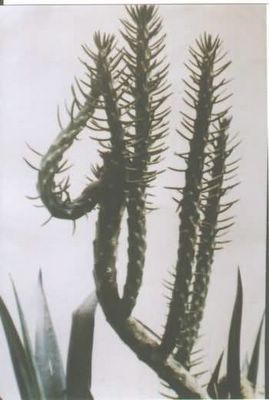 ...ON A PLANT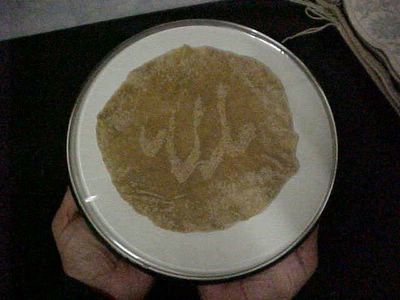 ...ON A BREAD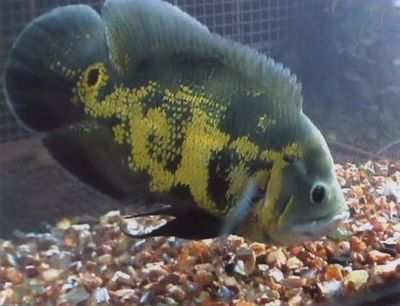 ...ON A FISH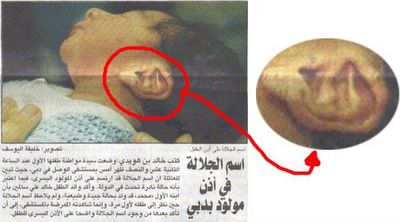 ...ON AN EAR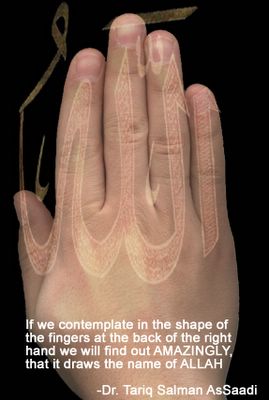 ...AT THE BACK OF THE HAND


...FROM APOLLO 11 SHUTTLE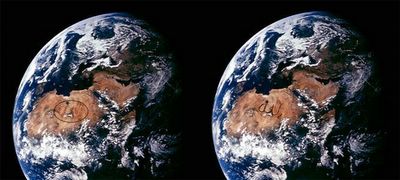 Allah's name clearly visible over Africa
Date: Verified in June 3, 2003
Amazing discovery by Keyhan Mohmand from Almere Stad, Holland. We have verified this image with several other images of Africa from NASA website and all of them (without cloud covers) show the name of Allah clearly.


Allah's Name Found on Whistler Mountains in British Columbia
Date: August 17, 2003
Description: A group of young Muslims from Toronto went to British Columbia in a Dawah trip. Before returning to Toronto, they visited the Whistler mountains which are over 6,000 feet high. From the top, they discovered the name of Allah visible over another mountain.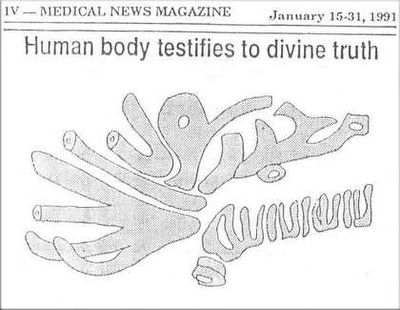 Air Tubes in the Lungs of All Human Beings
This is the pattern of air tubes in the lung of all human beings. The pattern has been worked out with extreme precision on a computer in Saudi Arabia. The air pipes are distributed in the shape of declaration of the Islamic creed in the Arabic language that affirms the Oneness of Allah and the Prophethood of Muhammad (PBUH)."
It reads: 'La ilaha Illa Allah, Muhammad-ur-Rasulullah' There is no deity but Allah and Muhammad (p.b.u.h.) is the Messenger of Allah.
Now you know what Allah means when He says in the Quran:
"We will show them Our signs....
IN THEIR OWN SOULS
, until they clearly see that this is the truth...
"
[Al-Quran, 41:53]

AND ALSO.....

This tree is discovered in a forest near Sydney. As you can see the bottom half of the tree trunk is bowed in such a way that it resembles a person in a posture of Islamic Prayer - the RUKU. Looking close you can see the hands resting on the knees.
The most amazing thing is that the "man" is directly facing the Holy Kaaba in Mecca which is the direction that Muslims face during prayers.